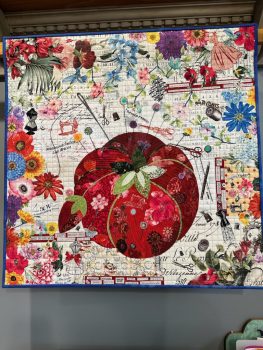 Embrilliance
This class is an introduction to Embrilliance Essentials machine embroidery editing software.  You'll learn the essentials to edit embroidery designs.  Debbie will show you how to navigate the workspace, resize, delete, or merge designs, change colors, simulate sewing the designs, add lettering, resequencing colors, save designs in your embroidery format, etc
Enrollment:
Min 3, Max 10
Session I
SORRY. THIS SESSION IS FULL.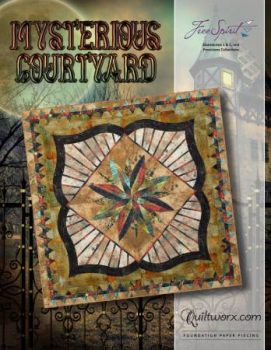 Judy Niemeyer–Choose Your Own Class!
Do you have a Judy Niemeyer project sitting around waiting for you to get started or finished? Teacher Debbie Dison is a Certified Quiltworx Instructor, and she will show you all the ins and outs of using Judy Niemeyer patterns.
Enrollment:
Min 4, Max 12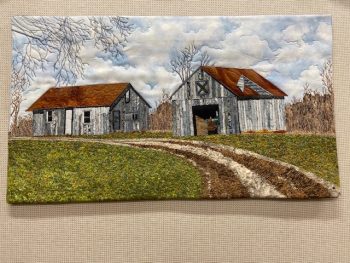 Landscape Quilts For Beginners
It may not look like a beginner class, but teacher Carol Lang assures us that it is! Read More…
Enrollment:
Min 3, Max 16
Session I
Dates:
Sat. 2/11 and 3/11
Luminaire/Solaris only
If you own a Luminaire or Solaris embroidery machine, Debbie will show you specific tricks to get the most out of your investment.
Enrollment:
Min 3, Max 10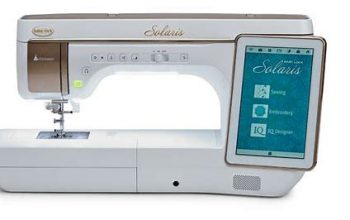 Luminaire/Solaris Owner Project
If you own a Luminaire, Solaris, Stellaire, Dream Machine, Meridian, Altaire, or Destiny embroidery machine, Debbie is coming up with projects to help use your machine to full capacity! Please take the Luminaire Training class before joining this class.
Enrollment:
Min 3, Max 10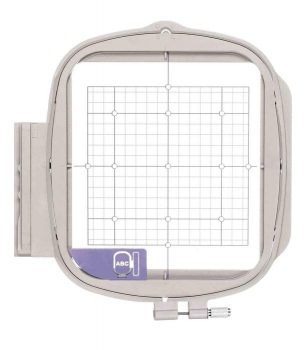 Machine Embroidery for Beginners
Do you have an embroidery machine and don't know where to begin?  Sign up for this class!  Debbie will explain Read More…
Enrollment:
Min 3, Max 10
Machine Embroidery Time-Beg/Inter
Join Debbie each month as she shares tips and techniques to help you improve your machine embroidery skills.  Bring your machine, projects, questions and show & tell. Debbie will do an overview of a project or techniques, show & tell and then it's project time.
Enrollment:
Min 3, Max 10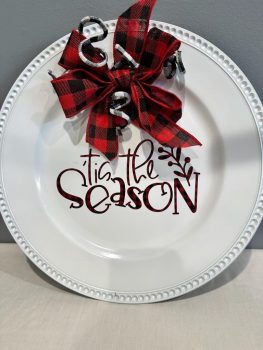 Scan and Cut DX Club
If you have taken Betty's Beginning Scan and Cut class, you can join her on the last Thursday of each month for inspiration, camaraderie, and a block of time to get all your projects cut out.
Enrollment:
Min 3, Max 12
Session I
ENROLLMENT PERIOD IS CLOSED.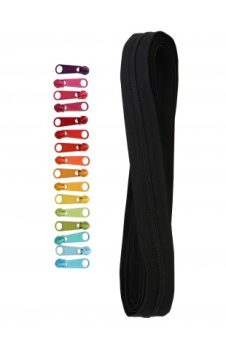 Zipper Magic with Kim
Join Kim for this free class as she shows you how to make your own zipper magic!  You will cover types of zippers, when to use a regular zipper and when to use a handbag zipper, exchanging the zipper pulls for colorful fun, and beautiful professional looking finishes.  The class is free but you need to sign up ahead.
Enrollment:
Min 3, Max 10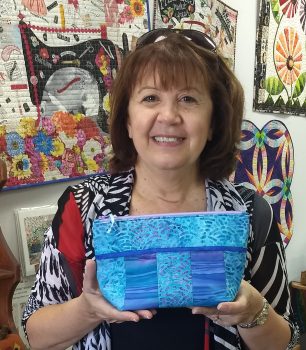 Zippy Strippy Bag
Have you wanted to try your hand at bag making, but been intimidated by zippers?  Kim will walk you through the entire process of bagmaking with this simple but fun bag from Atkinson Quilts.  You will complete the bag and be confident in tackling larger projects!
Enrollment:
Min 3, Max 10
Attention: Please do not wear perfume to class or to Club meetings! Some staff and customers have serious allergy issues!! At this time, masks are optional, and social distancing is happening as much as possible. Let's all work together to keep each other safe!
Classes do not include supplies unless specified.
We plan on having all our classes and club meetings at this time, although that could change. If you don't feel comfortable coming to class, please give us 48 hours notice as always. Please don't come if you're sick! We are cleaning our surfaces and following the CDC guidelines. There's plenty of room here that you don't have to be too close to your neighbor! If anything changes, we will post it on Instagram and Facebook, in an e-mailing, and on our web site.
Class Policy
It is our policy that you are not registered for class without paying the full class fee. If you do not show up and do not call 48 hours in advance, we are not obliged to refund your fee. Refunds will be made if a class is cancelled. Classes may be cancelled if less than three sign up. We ask that you purchase your class supplies from us, and we offer 10% off purchases made at class time, and 10% off class supplies only ahead of class.
PLEASE NOTE: As a courtesy to all our students, please do not bring children or non-paying guests to class!