Sign ups are closed for First Saturday 2022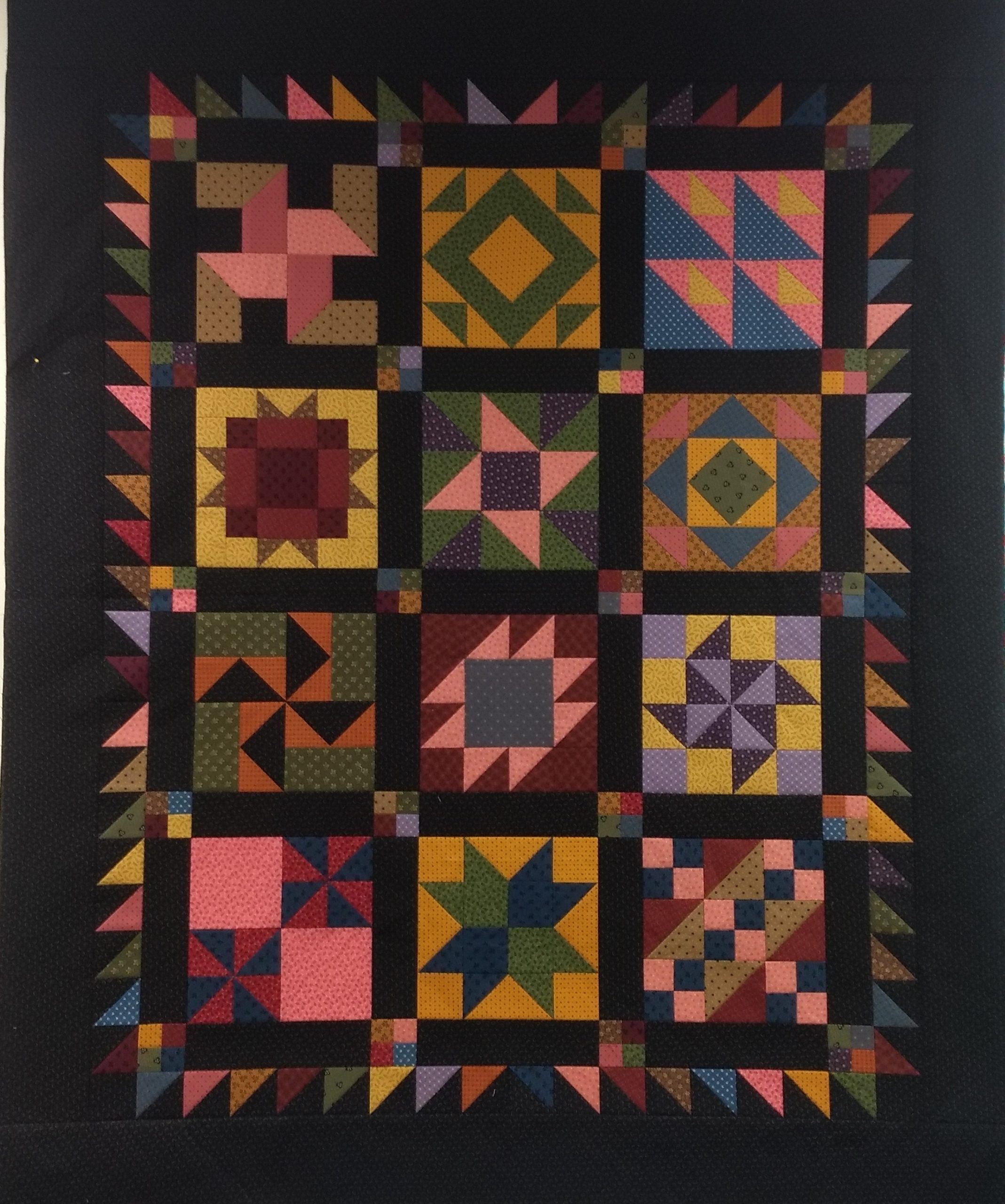 We will continue our First Saturday program in 2023–Watch for information later this year!
We are excited to introduce you to our Simple Sampler for 2022!  Our new twelve-month block of the month features traditional, yet different blocks in a simple setting. The finished quilt measures 50"x 61" and showcases Pam Buda's Prairie Dry Goods and similar fabrics.
Starting January 8, you will receive the fabric for a 9" finished block each month.
Here's how it works:
*  You will sign up by paying the non-refundable pattern fee of $25 (plus tax).
*  We will open the doors at 9:00 on the First Saturday, starting January 8, 2022.  You will pay $5.00 the first month you come, then it's just $5.00 each month if you don't get yours made that month, or free after the first month if you bring the completed block back between 9 and 11 on the First Saturday, Feb-Dec.
*  When you come in from 9-11 on the First Saturday, you'll show your completed block at the door to get the free ticket (starting in February).  Then you can go to the demo area, where the new block will be highlighted and there will be an ongoing demonstration of how the block is put together.
*   Our quilt will contain 12 blocks.  You can finish it any way you'd like. We are making it like the pattern. Finishing instructions will be available on the second month, February 2022.
*  To get your free kit, you have to come yourself on the First Saturday between 9 and 11 am.
Please, no exceptions.  Don't be late!  Don't send someone else, not even your husband or mom or     daughter, to get your free block! However, another person can pick it up for you for $5.00.
*  If you can't come one Saturday, you can buy that month's kit for $5.00.  Bring it the next month between 9 and 11 am and that month's kit is free.  We can also mail kits out for $5, plus $1.50 shipping.