Welcome to Back Door Quilts
We have been in business for 49 years, and we're still going strong!  We carry thousands of fabrics from Moda, Henry Glass, Timeless Treasures, Kaufman, Free Spirit, Tim Holtz, and more, plus over 1000 batiks, and lots of patterns and books.  We are known for our hundreds of samples, sure to inspire you!
New fabrics are posted on Facebook and Instagram.
IMPORTANT NOTICE
Covid-19 Store Policy Update
We are open to the public but we have adjusted our hours of operation.  See top of page or below.  Masks are optional for now.  We are offering mail or curbside pickup when you prepay.  Call us at 317-882-2120. Let's all work together to keep each other safe!  Please don't come if you're sick!  We are cleaning our surfaces and following the CDC guidelines.  There's plenty of room here that you don't have to be too close to your neighbor.
NEW HOURS
Current hours are 10-9 Mon.   10-3 Tues-Sat   We are also open from 1-4 the First and Third Sundays of each month.  Closed Thanksgiving Day, Christmas Day, New Year's Day, Easter Sunday, Memorial Day, July 4, and Labor Day.
Subscribe to our email
New product announcements
Latest fabric launches
Upcoming classes
Store sales and events
What's New
Here are the most recent items added to our web site.  We show a lot more on Facebook and Instagram.  Be sure to like and follow us in both places!
Announcements
Posted: May 28, 2022
One Stop Quilt Shop Hop Road Trip
Since there won't be a shop hop in Kokomo in July, this summer 22 brick and mortar quilt shops will participate in a road trip!  From May 31st to September 3, 2022, pick up your FREE passport at any of the participating quilt shops.  Visit at least 10 shops and get your passport validated at each, then mail the entire passport to the address on the passport.  Three lucky winners will be awarded $100 in STASH cash to be used at the shop hop in 2023.
Check out the One Stop Quilt Shop Hop Facebook page to meet the owners and get sneak peek videos of the shops.
List of shops can be found on the passport or here.
You can also download the passport there if you want!
Posted: May 28, 2022
Finish It Up! Club
No meetings! No dues! No stress! Actually a stress reliever!
This will be a bit of nudge for you to finish some projects.
To help you get motivated to Finish It Up!, each time you complete a project, bring it (or a picture), to the quilt shop for a "Show 'n Tell". We will enter your name for that month's drawing for a $10 Gift Certificate at the Back Door Quilt Shop. Enter as many times as you have projects completed each month. We will draw a winning name each month.
Posted: May 28, 2022
Birthday Club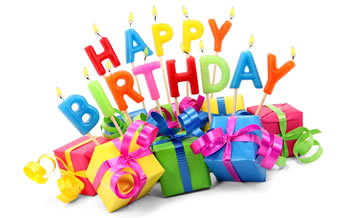 Present your driver's license any time during your birthday month for a one-time discount of half your age!  Limit 30% discount.  This discount is for the birthday boy or girl only, please!