Welcome to Back Door Quilts
Closed Memorial Day, July 4, and Labor Day.
We have been in business for 48 years, and we're still going strong!  We carry thousands of fabrics from Moda, Henry Glass, Timeless Treasures, Kaufman, Free Spirit, Tim Holtz, and more, plus over 1000 batiks, and lots of patterns and books.  We are known for our hundreds of samples, sure to inspire you!
New fabrics are posted on Facebook and Instagram.
IMPORTANT NOTICE
Covid-19 Store Policy Update
We are open to the public but we have adjusted our hours of operation.  See top of page or below.  Please wear a mask and maintain social distancing.  We are offering mail or curbside pickup when you prepay.  Call us at 317-882-2120. Let's all work together to keep each other safe!  Please don't come if you're sick!  We are cleaning our surfaces and following the CDC guidelines.  There's plenty of room here that you don't have to be too close to your neighbor.
NEW HOURS
Current hours are 10-9 Mon.   10-3 Tues-Sat   We are also open from 1-4 the First and Third Sundays of each month.  Closed Easter Sunday, Memorial Day, July 4, Labor Day, Thanksgiving Day, Christmas Day, and New Year's Day.
Subscribe to our email
New product announcements
Latest fabric launches
Upcoming classes
Store sales and events
What's New
Here are the most recent items added to our web site.  We show a lot more on Facebook and Instagram.  Be sure to like and follow us in both places!
Announcements
Posted: March 31, 2021
Winter Wonderland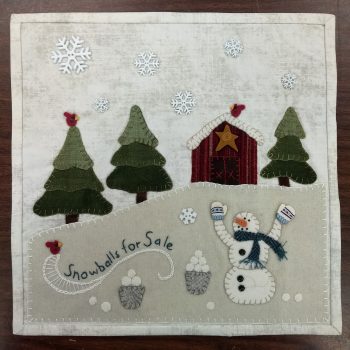 Snow, snow, and more snow!  It's so pretty when you can stay home and sew!  You can get the free download pattern here, or the printed pattern, embellishment kit, or thread kit here.  You can join the Winter Wonderland Mystery Sew Along here, and get caught up on the previous patterns.  Each week there has been a new pattern, and if you go to the announcements, you'll be directed to the links for each designer.
Posted: October 1, 2020
Finish It Up! Club
No meetings! No dues! No stress! Actually a stress reliever!
This will be a bit of nudge for you to finish some projects.
To help you get motivated to Finish It Up!, each time you complete a project, bring it (or a picture), to the quilt shop for a "Show 'n Tell". We will enter your name for that month's drawing for a $10 Gift Certificate at the Back Door Quilt Shop. Enter as many times as you have projects completed each month. We will draw a winning name each month.
Posted: November 21, 2020
Birthday Club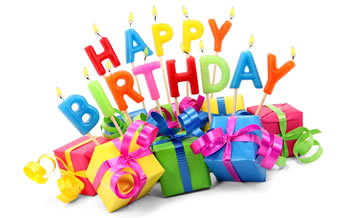 Present your driver's license any time during your birthday month for a one-time discount of half your age!  Limit 30% discount.  This discount is for the birthday boy or girl only, please! 
Posted: March 11, 2021
Sign up now! First Saturday 2021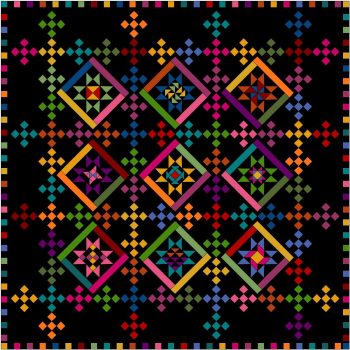 FOR 2021: We are doing a new program and will release details by Jan 2, 2021.  Because we had to skip a month in 2020, we will complete the current First Saturday program in February and will start the new program in March 2021.  Signups will close April 3.
Posted: March 11, 2021
Signups are now closed for Two Bucks a Block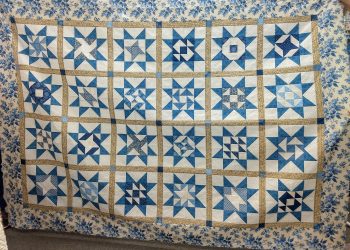 FOR 2021: We are doing a Thangles program featuring two 6″ blocks each month.  The size of the Thangles used is 2″.  For the fabric,  we have chosen Edyta Sitar's Blue Skies collection, which has been reprinted recently.