Attention: Please do not wear perfume to class or to Club meetings! Some staff and customers have serious allergy issues!! Also, at this time we are requiring masks and social distancing. Let's all work together to keep each other safe!
Classes do not include supplies unless specified.
We plan on having all our classes and club meetings at this time, although that could change. If you don't feel comfortable coming to class, please give us 48 hours notice as always. Please don't come if you're sick! We are cleaning our surfaces and following the CDC guidelines. There's plenty of room here that you don't have to be too close to your neighbor! If anything changes, we will post it on Instagram and Facebook, in an e-mailing, and on our web site.
Class Policy
It is our policy that you are not registered for class without paying the full class fee. If you do not show up and do not call 48 hours in advance, we are not obliged to refund your fee. Refunds will be made if a class is cancelled. Classes may be cancelled if less than three sign up. We ask that you purchase your class supplies from us, and we offer 10% off purchases made at class time, and 10% off class supplies only ahead of class.
PLEASE NOTE: As a courtesy to all our students, please do not bring children or non-paying guests to class!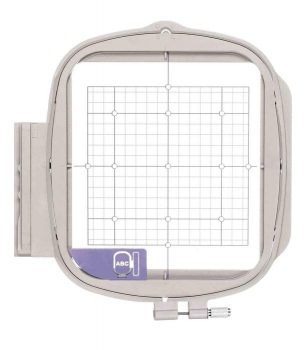 Beginning Machine Embroidery
Do you have an embroidery machine and don't know where to begin?  Debbie will explain the differences in stabilizers, threads, bobbins, hoops, designs, needles and how they impact your embroidery.  In the afternoon you will make samples using different stabilizers and fabrics.
Enrollment:
Min 3, Max 10
Session I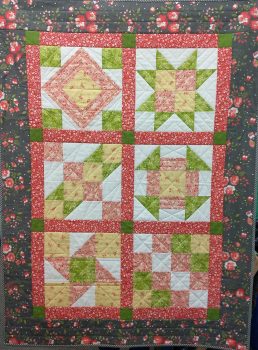 Beginning Quiltmaking
Charlotte is teaching the Beginning Quilt-making class, and she is a patient teacher! The project is a lap size sampler quilt, and we will help you choose fabrics that will make you feel accomplished! Please get supply list, fabrics, and supplies before the first class.
Session I
Dates:
Mon. 8/9-8/30, Tues 9/7, Mon 9/13 and 20
SORRY. THIS SESSION IS FULL.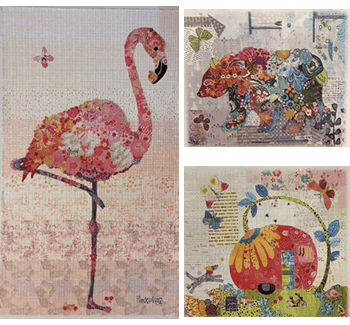 Collage
Session I
Session II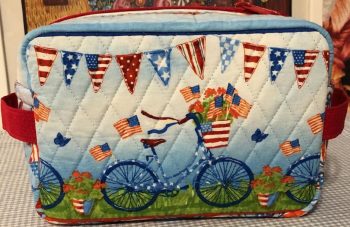 Easy Does it Bag
Join Kim and have fun learning or improving your bag-making skills!  She will cover how to install a zipper, 3D sewing with a gusset and how to finish seams without binding. Kim has lots of hints and tricks to make the whole process easy and successful!
Enrollment:
Min 6, Max 10
Session I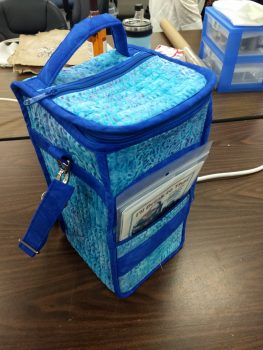 I'll Drink to That
Kim will show you all the best tips and tricks for making this unique carrying case from Patterns by Annie.  I'll Drink to That is perfect for safely carrying a variety of beverages, glassware, and snacks!
This handy carrier has two zippered front pockets and a removable, collapsible four-section padded inner divider which cushions and protects up to four standard-sized (750ml) bottles of wine or an assortment of bottles and glasses, bottle openers, napkins, snacks and more.
Enrollment:
Min 6, Max 10
Session I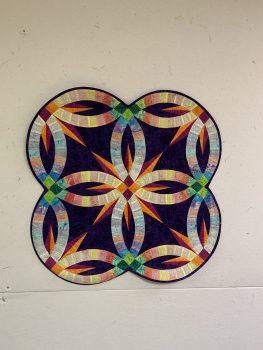 Judy Niemeyer Wedding Star
The class project is a jelly roll friendly 30″ by 30″ table topper, but you can also purchase extra papers from the teacher and make a larger quilt.  Read More…
Enrollment:
Min 3, Max 16
Session I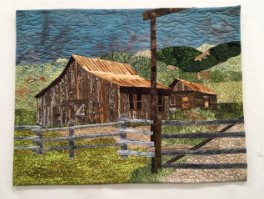 Landscape Quilts For Beginners
It may not look like a beginner class, but teacher Carol Lang assures us that it is! Read More…
Enrollment:
Min 3, Max 16
Session I
Machine Embroidery Time-Beg/Inter
Join Debbie each month as she shares tips and techniques to help you improve your machine embroidery skills.  Bring your machine, projects, questions and show & tell. Debbie will do an overview of a project or techniques, show & tell and then it's project time.
Enrollment:
Min 3, Max 10
Session I
Session II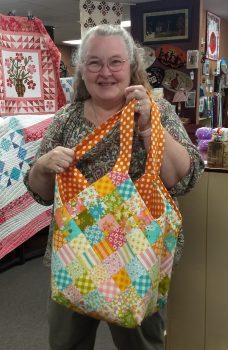 Mondo Bag
When we go to quilt shows, we see this bag more than any other.  It's lightweight and holds a LOT, and it's just a happy bag.  Michele has made several, and will show you her tricks for getting all the pieces placed and stitched perfectly.  You'll want to make more than one!
Enrollment:
Min 3, Max 10
Session I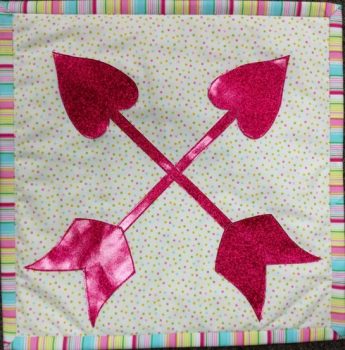 Scan and Cut Club
If you have taken Betty's Beginning Scan and Cut class, you can join her on the last Thursday of each month for inspiration, camaraderie, and a block of time to get all your projects cut out.
Enrollment:
Min 3, Max 12
Session I
Sleep in Your Own Bed Retreat
How about a retreat where you can sew all day and still sleep in your nice, comfy bed at night?  This is your chance to come sew at Back Door Quilts for three days, no laundry, no cleaning!  Bring your own projects to sew and be prepared to have fun!  All three days are included for one price.
Enrollment:
Min 10, Max 15
Session I
Session II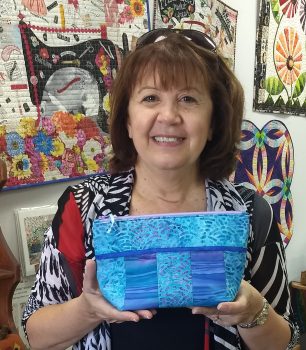 Zippy Strippy Bag
Have you want to try your hand at bag making, but been intimidated by zippers?  Kim will walk you through the entire process of bagmaking with this simple but fun bag from Atkinson Quilts.  You will complete the bag and be confidant in tackling larger projects!
Enrollment:
Min 3, Max 10
Session I